We are starting a new series on WORK because no matter if you are working at a corporate office, for a nonprofit, at a church, in the home or for yourself, we ALL have hard things that we dream of doing.
For so many of us, those dreams die before they even have a chance to be viable because of ONE KEY FACTOR that we often don't know to consider. Today on the podcast, I'll be talking about how to do hard things!
Hard things are about:
Honing in on your purpose
Creating a plan
Setting your practice
And finding your people
If today's podcast resonates with you because you know you have a dream that you are trying to bring into reality, or you sense a nudging toward a transition in your life into a deeper sense of purpose and passion, then I want to invite you to check out my free workshop on Finding Your Purpose. This 30 minute, interactive session takes you a bit deeper into that crucial first step, and gives you a window into what it looks like to join a coaching group designed to help you bring your dream into being–or take it to the next level in your purpose. You can sign up at nicoleunice.com/findyourpurpose!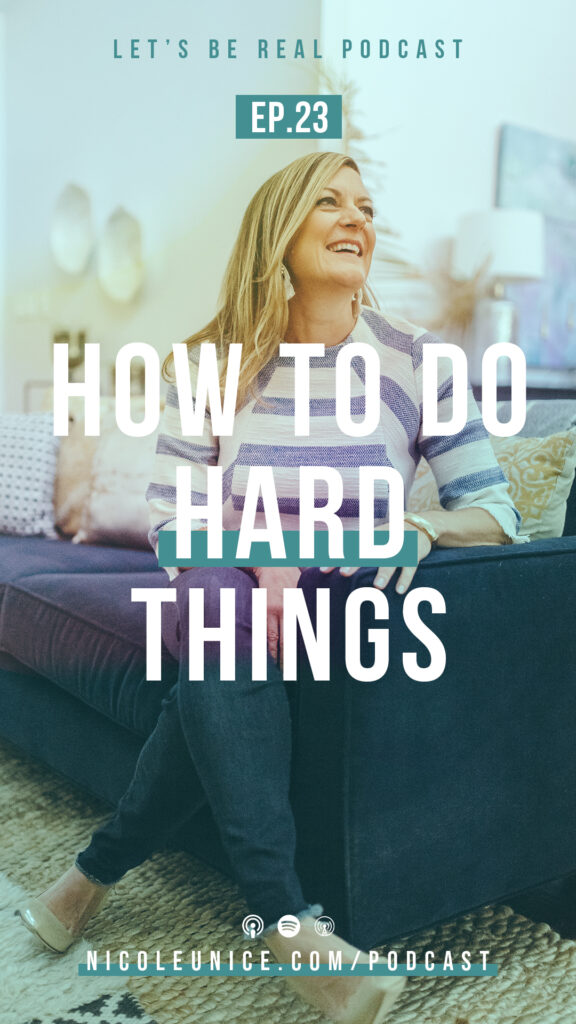 Listen to last week's episode: Answering YOUR Questions
WANT TO HELP SUPPORT THE PODCAST?
Please find us on iTunes and leave a 5-Star Review! Want to be featured on the show? Send a voice memo with a question or sticky situation to nicole@nicoleunice.com and we may address it in an episode!